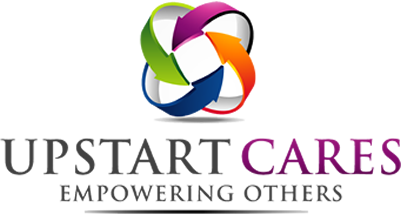 At Upstart Internet Marketing, we want to do great things for more than just our clients; we also strive to do great things for those in need. We are committed to making a difference, and decided to find the best way to do so. The result was our Upstart Cares program. With Upstart Cares, our sales and success help support charity efforts; we donate 10% of what our clients pay to a number of causes. Over the last 30 years, charitable giving in the US has increased dramatically. That effort is making a difference
and we want to be a part of this movement.
Upstart Internet Marketing assists our nonprofit partners with marketing, free of charge in most cases. Our clients can request more information about the charities that we support, and get involved on any level they wish. Upstart encourages our clients to volunteer with our selected South Florida charities, and invite our clients to fundraising events that we regularly host. Please help us to help others – learn more about the Upstart Cares program and adopt an initiative for your business!
OUR LOCATIONS
Upstart Internet serves clients around the United States, with headquarters in West Palm Beach, Florida.
West Palm Beach, Florida
1016 Clare Avenue, Bldg 5,
West Palm Beach, FL 33401